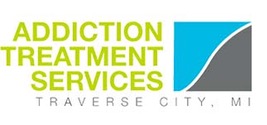 The property
Claim this listing
For anyone fighting addiction, the first step is to get the toxic substances out of the body. Our medically-supervised detox program helps you through those initial days, preparing you physically, so you can begin the work of rebuilding your life.
Most ATS clients begin at the detox facility, the P.I.E.R., where they can be medically supervised and cared for as they take the brave first step of freeing their bodies of addictive substances. This process can cause serious physical and mental discomfort, lack of sleep and loss of appetite. In an active detox situation, often the most helpful thing someone can do is rest, exercise and pass the time. The P.I.E.R. allows ATS clients to accomplish that in a safe, supportive environment with medical and mental health professionals who have helped hundreds of others win the same fight.  Group therapy and counseling are available in addition to general care and support.
Many potential clients have questions about detox. Our FAQ page has more details. For information about what to bring to detox, check out this form.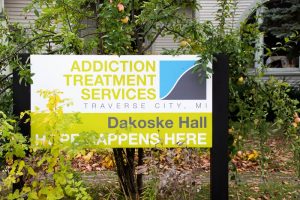 The men's residential program at Dakoske Hall is where men find customized, practical paths to living clean. The 27-bed facility is friendly and comfortable, encouraging group activity and support.
Our Men's Residential Program is based on the premise that men—just as much as women—achieve better outcomes through gender-specific treatment programs. By creating a supportive, open and productive environment, we work with our clients to identify the factors contributing to their substance dependence, and then map out a practical path to recovery. We do this in a 27-bed residential environment that promotes skill building, emotional management, relationship building and relapse prevention strategies.
Phoenix Hall, the women's residential program facility, houses up to twelve women on recovery journeys. The gorgeous house is within walking distance of downtown Traverse City and provides a safe, supportive environment for residents.
The Women's Residential Program helps women determine and address together the array of issues contributing to their substance dependence. In addition, residents can develop skills for a full recovery, including emotional management, relationship building and relapse prevention strategies.