Have you been charged with a federal drug crime? It is time to call our office. At Fausone Bohn LLP, we know what you are going through. You may be experiencing frustration, anger, remorse, fear and confusion. As your lawyer, we can be there to take the stress off your shoulders and find solutions for the legal issues you face.This article by Wayne County DUI Attorney, Mark Mandell, discusses how you can be impacted by charges stemming from controlled substances.
Mark is one of the Top Criminal Defense attorneys in Northville, Michigan. He is a partner at Fausone Bohn, LLP. When your freedom and future is on the line you want an attorney that will fight aggressively on your behalf to protect you and your rights. Mark Mandell has built a solid, effective reputation in the area of criminal defense and has the knack for taking on tough cases that others may avoid. Mark's expertise, as well as his longevity in the area contribute to his notable relationship within the court system of southeastern Michigan. Mark is excellent at taking on drunk driving, drug charges and criminal law issues that no one else will consider touching. He is also very good at family law and will help clients get into substance abuse programs that will help the entire family.
We Will Defend You Against Controlled And Prescription Drug Charges
Looking for one of the Top DUI Attorneys in Northville, Michigan or Wayne County, Michigan? Check out Mark Mandell.
There are multiple defenses that can be raised if you have been charged with a drug crime in Michigan. Depending on the charges you face, our team can argue that: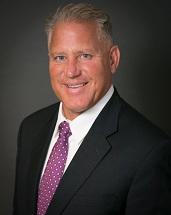 The drugs and evidence were illegally obtained.
You did not commit the crime.
You were a victim by members of law enforcement.
They were not your drugs.
Your Miranda rights were violated.
You had a valid prescription or medical marijuana card.
In the past, we have helped clients to receive reduced sentences, lower fines, treatment for drug addiction and acquittals. We will do what it takes to make sure we obtain the best possible outcome and protect your future.
Understand How Controlled Drugs Are Classified
If you have been charged with possession, sale, manufacturing or distribution of a controlled substance, the penalties will vary based on its classification. The categories and types of controlled substances under federal law include:
Schedule I: Heroin, LSD, cannabis, peyote, methaqualone and ecstasy
Schedule II/IIN: Methadone, oxycodone, fentanyl, opium, hydrocodone, Adderall and Ritalin
Schedule III/IIIN: Suboxone, Tylenol with Codeine, ketamine, anabolic steroids and Didrex
Schedule IV: Xanax, Klonopin, Ativan, Valium, Halcion, Raxene, Versed, Restoril and Halcion
Schedule V: Robitussin, Phenergan with Codeine and ezogabine
We have the resources, knowledge and experience you need to head to court and challenge the charges against you.
Do You Understand Your Rights? Now Is The Time To Learn. Call Today.
Turn your frustration into action. Request an appointment by calling 248-468-4536 or completing our contact request form.
Hiring a reputable Wayne County DUI Attorney such as Mark Mandell is a must if you are involved in charges stemming from controlled substances.
You can also find info about Mark Mandell here. One of the Top DUI attorneys in Northville, Michigan.