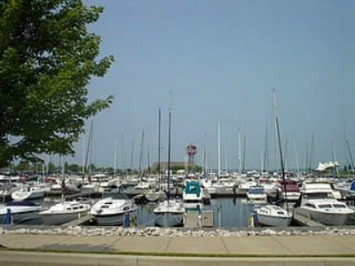 Drinking While Boating: What's Changed?
Mark is one of the Top Ten DUI attorneys in Northville, Michigan. He is a partner at Fausone Bohn, LLP. Mark is an expert on drinking while boating in Michigan. When your freedom and future is on the line you want an attorney that will fight aggressively on your behalf to protect you and your rights. Mark Mandell has built a solid, effective reputation in the area of criminal defense and has the knack for taking on tough cases that others may avoid. Mark's expertise, as well as his longevity in the area contribute to his notable relationship within the court system of southeastern Michigan. Mark is excellent at taking on drunk driving, drug charges and criminal law issues that no one else will consider touching. He is also very good at family law and will help clients get into substance abuse programs that will help the entire family. If you are caught in a boat drinking in Michigan, Mark Mandell is the DUI attorney you want to hire! Contact him at (734) 707-7741.
Areas of Practice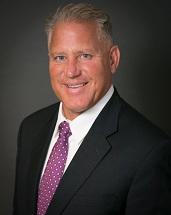 Michigan has the same general rules and regulations for driving under the influence and boating under the influence, meaning your blood alcohol content (BAC) can't be above 0.08%.There is also implied consent on the water, meaning when you get behind the wheel of a boat you are considered to have consented to a BAC test. Even if you don't take a breathalyzer test, you can still be detained and taken back to shore if you appear to be disorientated, confused, smell of alcohol, or were driving recklessly.
Holiday Drinking and Boating
When Labor Day is approaching many people will be heading out on the water for possibly the final time this summer. In 2015, Michigan updated their boating while intoxicated laws. Are you aware of them? Public safety is the biggest priority on the water, just as it is on the road.
These laws not only apply to boats, but any sort of watercraft that can be used for transportation, which include jet skis and kayaks. It is also considered to be unlawful for the owner of the watercraft to allow anyone else to operate their watercraft if they are aware that person may be under the influence of alcohol and/or drugs.
The penalties for a BUI depend on the offender's offense history. A first conviction results in a misdemeanor with a maximum of 93 days in jail, 45 days of community service, a fine ranging from $100-$500, or any combination of those. The court can also suspend the offenders boating privilege for 1-2 years. A second offense within seven years will be a misdemeanor and carry $200-$1000 in fines. The offender will either be sentenced to 10-90 days community service and up to a year in jail or 48 hours to one year in jail and up to 90 days community service. A third conviction, at any point in your lifetime would result in being guilty of a felony. This will result in a punishment of 1-5 years in jail and/or $500-$5,000 in fines. If the offender has two or more priors within the last 10 years, the court will suspend their privilege to operate a motorboat indefinitely. The penalties are much harsher if the person is convicted of causing death or serious bodily injury. Drinking while boating can be a costly mistake that can ruin your whole summer fun!
If you are heading out on the water this weekend, be careful and drink responsibly.
Tags: BAC, BUI, DUI, Labor Day, Michigan, felony, holiday, misdemeanor