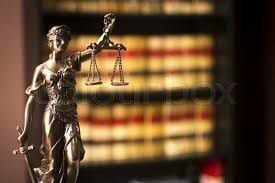 New Jersey Ignition Interlock Requirements
§39:4-50(a)(1), (2) and (3); §39:4-50.17
 *If your license was suspended for a DUI offense, the court may require you to get an ignition interlock device to prevent a vehicle from starting if your BAC exceeds 0.05%.
First DUI offense: Installation of interlock device for six months to one year upon restoration (judge's discretion); BAC 0.15% or greater requires mandatory installation of ignition interlock device during license suspension and for 6 months to 1 year following restoration
Second DUI offense: Mandatory installation of interlock device during license suspension and for 1 to 3 years following restoration
If the court sentences you to get an interlock device, you will receive a notice of suspension from MVC with instructions on how to obtain the device. IMPORTANT NOTE: Failure to have an ignition interlock installed when ordered by a judge could result in an additional one year driving privilege suspension. For installation availability for motorcycles and autocycles please contact the listed manufacturers directly.
Source:  State of New Jersey, Motor Vehicles Commission
After license suspension period has been completed, a person may be required to install an ignition interlock device on all of the motor vehicles he owns or operates. The device must be installed for the following periods: first offense—discretionary 6 months to 1 year (6 months required usage if ignition interlock use ordered); second or subsequent offense—mandatory ignition usage for 1 (mandatory) to 3 years.
DUI Arrest Statistics and New Jersey Drunk Driving
DUI Arrest Statistics
Data
Average number of people arrested annually for drunk driving
1,500,000
New Jersey DUI
24,313
8,821,155
* Sources: State Justice Department, Federal Highway Administration