The property
Bay City Criminal Defense Lawyer
Combat Your Criminal Charges: (989) 244-4333
If you've been arrested and charged with a crime, you are likely deeply concerned and have many questions about the 
criminal
 process. The law presumes you are innocent at this time. Be proactive to ensure your rights, freedom, and future are properly represented and tenaciously defended. Retain our immediate representation. We will fight tirelessly in order to combat your criminal charges and defend your freedom. We are here to fight your battle.
Proven Track Record Of Success
Extensive Trial Experience
Not Afraid To Fight For You
Passionate About The Pursuit Of Justice
Our Process
Criminal Defense Lawyers in Bay City
We Are Your Fierce Advocates.
Facing charges can be an unimaginably frightening experience, and it is only natural to feel confused. However, it is very important to remember that 
remaining silent is a right
, and that it is in your best interest to take full advantage of this. Speaking with anyone about the details of your situation, even friends or family, can result in disastrous consequences.
Our main objective is to keep our clients out of jail.
Before you make an irreparable mistake, share the details of what you are going through with a skilled Bay City criminal defense attorney from 
Gower Law PLC
. With years of experience and countless cases successfully handled, our team can help you.
We are here to guide you through this trying time and toward a favorable outcome.
How We Can Support You
If you've been arrested and charged with a crime, chances are you're deeply concerned and have many questions about the criminal process. If you want your chance in court, we are here to fight your battle. With our vast experience, we can take on your case with confidence.
We can handle the following criminal law matters and more:
We are Passionate About Pursuing Justice. Let us Fight for You.
From the moment you enlist our services, we will immediately start thinking about a jury trial. Our team can help you build solid evidence to support your case, and we are not afraid to take on the cops, prosecutors, and judges for you. If you want help from the people's firm, 
reach out
 to the 
Bay City criminal defense lawyers
.
Driver's License Restoration Attorney
Proudly Serving Bay City & Grand Rapids: (989) 244-4333
Has your license been suspended, revoked or canceled after being convicted of a 
DUI
 or other 
traffic violation
? If so, our 
Bay City attorneys
 at 
Gower Law PLC
 may be able to help you regain your driving privileges and get back on the road even if your suspension isn't over! Losing your driver's license impacts your everyday life, your ability to work and your ability to provide for your family. Don't fight the DMV or court system without our help. With our extensive knowledge of state traffic laws, we may be able to protect your rights and restore your driver's license soon.
---
Contact our Michigan license restoration lawyers today.
---
Here are a few reasons why you should turn to Gower Law PLC:
We are a firm with a proven track record.
We are not afraid to fight for you.
Our attorneys are backed by extensive trial experience.
We are passionate about the pursuit of justice.
We request restoration of driving privileges through the Michigan Secretary of State's Driver Assessment and Appeal Division. In addition, we may petition the court depending on how long you have had your license suspended or revoked.
If your license is restored, you may need to complete the following with the DMV:
Pay a reinstatement fee.
Fill out the Application for Driver's License Reinstatement.
Submit the application and fee with all supporting documents.
We Can Protect Your Rights.
Having your driver's license again will mean that you are able to get to work, support your family, and enjoy normal day-to-day life again. We may be able to help you get your license back, so 
call us as soon as possible
 so we can determine whether or not we can help you right away! Our entire team has years of experience serving clients across Michigan with competent, compassionate, and skilled legal services. We look forward to serving you soon!
Traffic Ticket Lawyer in Bay City
Let Us Help with Your Traffic Violation in Michigan Today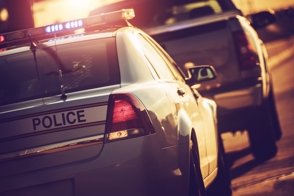 When you get a traffic ticket or are cited for a more serious traffic infraction, retaining a skilled Bay City traffic violations lawyer from our firm may be just what you need. We can help you resolve the matter without adding points to your driving record, 
losing your license
, or facing other serious consequences that could keep you from being able to drive.
Traffic Violations in Michigan:
Speeding
Unlawfully parking in a handicap spot
Failure to yield
Passing into the wrong lane
Driving carelessly
Failing to stop at a stop sign or yield to other traffic signs
Refusing a preliminary breath test
Having an open container of alcohol in your vehicle
Grand Rapids DUI Lawyer
Our Grand Rapids DUI Attorney Can Fight for Your Rights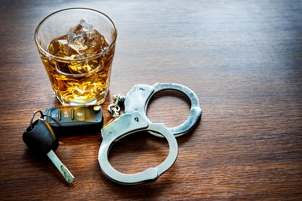 At Gower Law PLC, we defend individuals charged with driving while under the influence of drugs or alcohol. If we take on your case, we work tirelessly to protect our clients' driving privileges. If you of someone you love has been charged with a DUI in the Bay City or 
Grand Rapids
 areas, you need expert representation from a Bay City defense attorney from our firm. An experienced DUI lawyer from Gower Law PLC can help defend, inform and guide you through the difficult and complex process of pretrial rights and procedures such as the Michigan Datamaster test, the legal proceedings involved in defending you, as well as the process for 
restoring your license
.
Contact our DUI attorney in Bay City to learn more about how we can defend you.
Michigan law defines three levels of offenses involving drunk driving:
First Offense – If convicted of a DUI offense for the first time, you could face the suspension of your license for up to six months, several months in jail, heavy fines, and more.
Second Offense – If you are convicted of a DUI twice within seven years, you could be facing up to a year in jail as well as the loss of your driver's license.
Third Offense – If you have received three DUI charges whether in the state of Michigan or somewhere else in the United States, your third offense will be considered a felony. If convicted, you could be facing up to five years in jail, the permanent loss of your license, and much more.
Stopped for a possible DUI?
Any person, with almost any amount of alcohol in their system, can be accused of driving while under the influence and receive a citation. If you are driving after drinking alcohol you are responsible for any accident that you may be involved in, regardless of the situation. There are steps you can take to protect yourself against a DUI:
Obey traffic laws. 
This might seem like common sense but you need to be on your best driving behavior to avoid a DUI. A police officer needs probable cause to make a traffic stop. Use your blinker, make a complete halt at that four-way stop, go the speed limit. Although you might be following all of the rules you may still get pulled over. Be prepared.
Be courteous. 
You see the blue and red lights flashing behind you. Pull off to the right side of the road and put both hands on your steering wheel. This action will help the officer feel comfortable about his/her safety. Roll down your window at the appropriate time to speak to the officer.
Keep important documents handy. 
Be sure to keep your insurance card and registration in a convenient place so you don't have to search through your glove box. Ask the officer for permission before you reach for the documents.
Know your rights
. Be polite, but be sure not to admit anything. You may want to be overly chatty to relieve anxiety, but resist this urge. Any admission will be used against you. You are under no obligation to provide the officer with any information beyond that on your driver's license, vehicle registration, or proof of insurance. The officer might ask you to step out of the car and perform physical tests. You are not obligated to perform these tests and there isn't a penalty for refusing to do so. Politely decline this request. However, if the situation arises you are required to take a chemical test.
Contact a DUI lawyer.
In the event that you are arrested be sure to exercise your right to a Grand Rapids DUI attorney before you answer any further questions.
Contact Us if You've Been Charged.
Do not delay in hiring our firm as soon as possible after you have been charged with a DUI. 
Contact
 our Grand Rapids DUI lawyer today so that we can get started on your case right away. Your rights are at stake!
Bay City Divorce Attorney at Gower Law PLC
Legal Support & Advocacy from Our Experienced Divorce Attorneys
If you are facing the possibility of divorce, we understand what a difficult and overwhelming time of life you may be in. As compassionate and understanding 
Bay City divorce lawyers
, we work tirelessly to resolve your divorce as quickly and amicably as possible so that you can get back to living your life.
With our clients' best interests in mind we take on the legal aspects of a divorce in order to alleviate as much stress as possible for him or her.
We manage and resolve all aspects of a divorce including the following issues:
Property division
Child custody
Child support
Spousal support (alimony)
Parenting time (visitation)
A divorce can be settled in as little as sixty days if mediation, arbitration, or trial are not necessary. If your divorce does need to be litigated in court, we are not afraid to develop a thorough case on your behalf to keep your best interests in mind and represent you before a judge. As experienced mediators and litigators, we will do our best to resolve any disputes quickly.
We Are On Your Side from Start to Finish. Contact Our Firm Now.
If you are considering a divorce or have been served with divorce papers by your spouse, then 
contact our Bay City divorce attorneys
 now to see what 
Gower Law PLC
 may be able to do for you. We represent our divorce clients every step of the way with professional, discreet, and kind support.
Chapter 7 Bankruptcy
A Bay City Bankruptcy Attorney Can Help.
When a person files for 
bankruptcy
, there are two main options available to them: Chapter 7 and Chapter 13. The latter restructures the existing debt to make it easier to pay back, but Chapter 7 allows you to wipe away a large portion of your debt to get a brand new start. If your debt has started to take over your life, the Bay City bankruptcy attorneys at 
Gower Law PLC
 may be able to help you get the help you need.
---
Contact us at (989) 244-4333
to find out more about your options and see if Chapter 7 bankruptcy can help you!​​​​​
---
Is Chapter 7 Bankruptcy Right for Me?
Before filing for Chapter 7 bankruptcy, it is a good idea to 
talk to a licensed attorney
 and find out if it makes financial sense for your situation. We can help determine if filing for Chapter 7 bankruptcy will discharge enough of your debt to be worth the effort, and decide if there is property you would not be willing to risk parting with.
Filing a Chapter 7 bankruptcy requires that you fulfill a few qualifications first:
Last bankruptcy filing: Have you filed Chapter 7 bankruptcy within the last 8 years? If so, you may not be eligible to file again.
Monthly income: Your income over the six months prior to filing must be less than the state's median income, or you may not be able to file.
Monthly disposable income: If you consistently have disposable income every month, a judge may instead have you file Chapter 13 bankruptcy. This will help you to restructure your payment plan and, over five years, pay back your debt.
Bay City Probate and Estate Administration
Competent & Compassionate Support Through Probate & Estate Administration
When it comes time to distribute assets of a loved one, if a thorough estate plan and/or will is in place, it may be necessary to retain the help of an attorney whether or not court-managed estate administration is necessary.
At Gower Law PLC, we assist families in completing the probate or estate administration processes with as little stress as possible! During the time of grieving, we understand how important it is to have an attorney you can trust and rely on.
Our firm assists our clients throughout the probate and estate administration process by:
Giving notice to all named heirs in the will
Filing all necessary paperwork/petitions with the probate court
Assisting the estate's personal representative (if one has been determined)
Appraising and gathering inventory of all of the assets of the estate
Distributing assets to creditors and heirs
Determining estate taxes
If the estate or will are contested, we may be able to provide mediation services or litigate the matter if it needs to go to court. We provide open communication with our clients in order to meet our clients' needs and address any issues or concerns as soon as they arise.
We Are Your Advocates From Start to Finish. Call Now to Retain Our Firm!
The probate and estate administration process can be settled in a matter of 9 to 18 months depending on the size of the estate, any contested wills or other disputes, and other contributing factors. Because every estate and family is different, it is important to contact our probate and estate administration lawyers at 
Gower Law PLC
 as soon as possible so that we can take a look at your specific estate. Our knowledgeable attorneys are available to answer questions about the probate and estate administration process here in Michigan, so don't hesitate to 
contact us.
Bay City Personal Injury Attorney
Win the Compensation You Deserve After an Injury.
Personal injury attorney typically represent clients (plaintiffs) who have been injured either financially or physically due to the fault of another. A 
personal injury lawyer
 is usually experienced in a wide variety of personal injury topics, ranging from 
automobile accidents
 and medical malpractice to drug litigation and defective products.
Why Choose Us?
The Bay City Personal injury attorneys at 
Gower Law PLC
 seek to protect those people who are seriously affected by the negligence of other people or entities. Our aim is to win the maximum possible compensation for our clients. 
Wrongful death
 and Medical malpractice are the main cases where a person may file a suit.
Gower Law PLC has represented clients in the following personal injury cases:
Auto accident injuries
Truck accident injuries
Slip and fall and trip and fall injuries
Boat accident injuries
Medical negligence and malpractice injuries
Premise liability injuries
Workers compensation injuries
Wrongful death
We Are Not Afraid To Fight For Our Clients.
Our Team at Gower Law PLC is Ready to Represent You.
If you or if someone you love has been injured due to another person's or organization's negligence, our legal team has the experience, knowledge, and skill to help you understand your rights and fight for compensation you deserve to cover your losses.
Listing Location
Bay City 989-244-4333 Grand Rapids 616-920-6565