Attorney in Michigan
Thank you for visiting the website for Garske Hewitt, your criminal defense and legal service specialists in the Great Lakes Bay Region. Partners Marcus Garske and Matthew Hewitt have many years of experience specializing in: Criminal Defense Business Planning/Law Civil Litigation Bankruptcy License Appeals Family Law Estate Planning Personal Injury
Criminal Defense
Being accused of a crime can be one of the scariest moments of your life.  Let our years of experience get you through these troubling times.  We have taken cases in over 20 Michigan Counties.
Attorney Marcus Garske is one of the area's only Trial College graduates.  Trial College is a week long training program designed to teach Attorneys the extra tools that are needed to be successful in all facets of a Jury Trial.
Here at Garske Hewitt we have handled everything from Speeding Tickets to Open Murder, but here is a list of the most common crimes that we have defended:
OWI – Operating While Intoxicated (Drunk Driving)
OUID – Operating Under the Influence of Drugs (Drugged Driving)
Possession of Controlled Substance – (Marijuana, Cocaine, Heroin, etc.)
Manufacturing/Delivery of Controlled Substance
Retail Fraud (Shop Lifting)
Driving Charges (Speeding, No Insurance, No License, etc.)
Assault and Battery (Fighting)
Domestic Violence
Minor in Possession (MIP)
Fleeing and Eluding
Assaulting/Resisting/Obstructing an Officer
Home Invasion (burglary from a house)
Larceny in a Building
Robbery
License Appeals
Have you lost your freedom to Drive? Has the Secretary of State or a Michigan Court taken your license away for a criminal conviction or medical issue?
Here at Garske Hewitt we are fully trained in all aspects of the License Appeal process. Including Appealing any denial to the Circuit Court.
We will walk you through step by step on your path to reinstating your Driving privileges. We will give you proper guidance on presenting your Community Proofs, guiding you to a qualified trained professional for your substance abuse evaluation and fully preparing you for any question or curve ball that Secretary of State may try to throw at you.
If you have questions, call today for a FREE CONSULTATION!
You need an attorney that understands the whole picture.  One who understands how a conviction will affect you outside the courtroom, especially when it comes to your Driver's License, State Licensing (including Nursing Licensing), and your Gun Rights.
Personal Injury
Have you suffered an injury because of the negligence or actions of someone else?
Attorneys Marcus Garske and Matthew Hewitt have handled numerous types of Injuries recovering Hundreds of Thousands in settlements for their clients, including:
Slip and Fall
Auto Accident (Both 1st Party and 3rd Party)
Dog Bites
Wrongful Death
Intentional Torts (Assaults, Destruction of Property, etc.)
If you've been hurt, knowing what to do next can be confusing. You need an attorney that understands the difference between your liability policies to make sure you get the settlement YOU DESERVE!!
Contingency Fee Agreements are available. Meaning, WE DON'T GET PAID UNLESS YOU GET PAID!
Call us today for a free consultation!
Family Law
No one goes into a relationship or a Marriage thinking that it won't last forever, but sometimes bad things happen. When your world feels like it's falling around you, give us a call and let our experience help.
We can help you through all aspects of the end of relationship, including:
Divorce
Child Custody
Spousal Support
Child Support
Property Distribution
Paternity Actions
Attorneys at Garske Hewitt have years of experience dealing with the Child Custody factors, the Child Support calculations, and all other aspects of the Family Court system.
Our Law Firm in Bay City, Michigan
Marcus Ga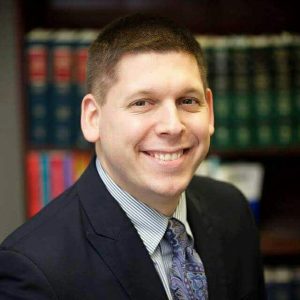 rske was born and raised in Bay City, Michigan, graduating from Bay City All Saints before heading to Michigan State University where he earned a Bachelor of Arts in Criminal Justice and a Juris Doctorate in Law. After law school, Marcus came home to Bay City where he has been practicing law since 2010. An active member of the community, Marcus is involved in the Bay City Morning Rotary, Bay City Elks Club, Bay City Lions Club along with other community projects.
An enthusiastic advocate for clients, Marcus is most comfortable in the courtroom, where his expertise in criminal defense, personal injury claims and license appeals/restoration shine.
Marcus is a husband and father as well as a self-proclaimed sports nut who regularly attends Michigan State and Detroit sporting events. Not content to just watch sports, though, Marcus is also involved in high school basketball and has been officiating high school hoops for twelve years.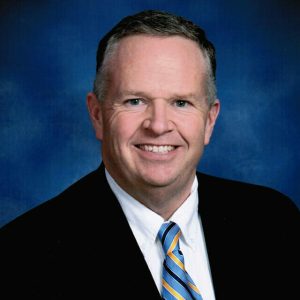 Matthew Hewitt was born and raised in Essexville. After graduating from Garber High School, Matt did his undergraduate work at Saginaw Valley State University and Michigan State University, earning a degree in Business Administration and Finance. Matt returned to Michigan State to study law, graduating Cum Laude and earning his Juris Doctorate in 1999.
Upon graduation from law school, Matt returned to Bay City where he has been practicing law, with his primary focus on tax and estate planning, real estate and commercial law and elder law. In addition to Michigan, Matt is also licensed to practice law in the state of Florida to better work with clients who split their time between the two states.
Matt lives in Bay City and is an enthusiastic supporter of the Great Lakes Bay Region and is involved with several local organizations including Morning Rotary Club and the Knights of Columbus. Matt is also a licensed pilot, although he laments the fact that he doesn't get as much time in the air as he'd like. Ad avid runner who has completed several half- and full-marathons including the Disney Marathon in 2016 and 2017, you'll often find Matt running the RiverWalk/Rail Trail system in Bay City.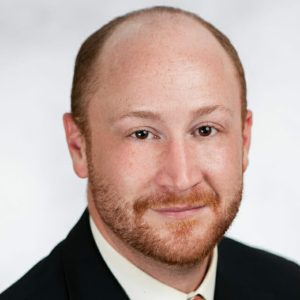 Aaron Rodenbo was born and raised in Kingston, MI, graduating from Kingston High School in 2001. After high school, he attended Saginaw Valley State University for undergrad and followed by Western Michigan University Thomas Cooley Law School.  He graduated in 2010 with Cum Laude Honors and was one of only three recipients of the Leadership Achievement Award.
Aaron began his law career with a firm in Nashville, TN, where he worked with music artists including Bon Jovi, Big & Rich, Gretchen Wilson, James Otto, and Kenny Rogers.  In 2012, Aaron had the opportunity to return to Michigan and  has been practicing law in Bay City ever since, handling cases involving personal injury, auto accident, estate planning, criminal law and drunk driving.
Aaron is currently is a Board Member and the President Elect for the Bay County Bar Association. In addition, he has volunteered locally for various organizations, such Bay City River Roar, Bay City Fireworks and Bay City Summer Jams. In his free time, you will often find Aaron rooting his beloved Michigan Wolverines football and basketball teams.
Garske Hewitt
505 S. Euclid
Bay City, MI 48706
(989) 355-0100
Fax (989) 778-1464
Thanks again for stopping by. We look forward to helping you with all of your legal needs.